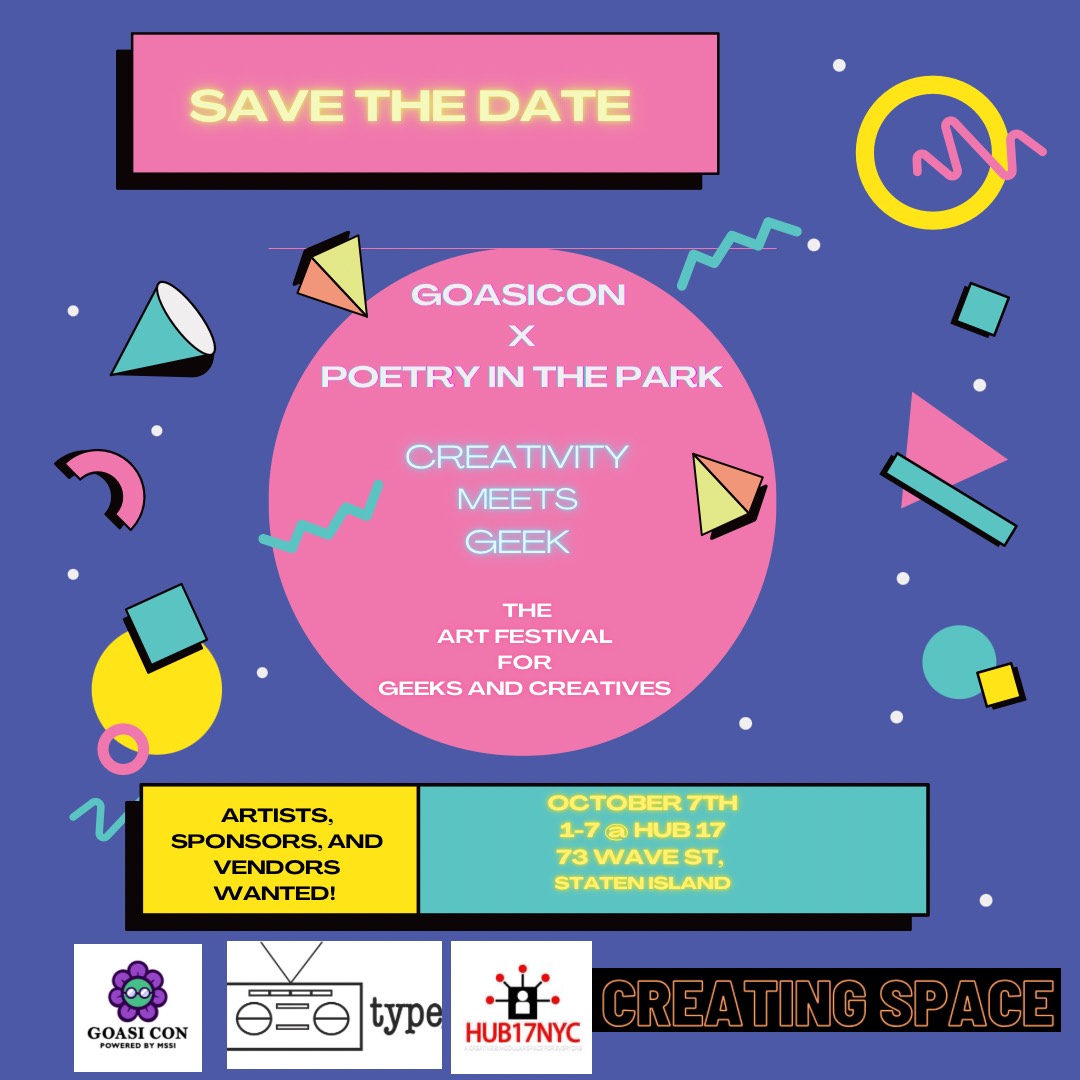 GOASIcon and Poetry in the Park present...
Creativity Meets Geek
A community based event that brings together the arts and the passion of a geek. 
Become a Vendor
Sell and showcase your work to the community
Become A Sponsor
Become a Sponsor and support the activities
and performances of the talent in our
local community.
Portfolio
Our Recent work.